Canada's Leading Merchant Bank
For Entrepreneurs​
Bulldog Capital Partners (BCP) is a Toronto-based merchant bank
focused on private equity investments and advisory services for growth-oriented businesses.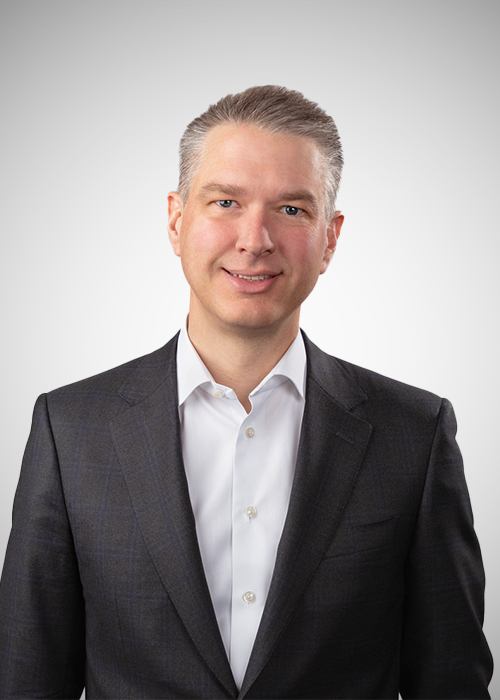 Founder, President &
Chief Executive Officer
Peter is currently the Chairman of the Board of Andlauer Healthcare Group (TSX: AND), a leading and growing supply chain management company with a platform of customized third party logistics and specialized transportation solutions for the healthcare sector.
Peter is also the Chief Executive Officer of Trout River Capital, a leading investor in amusement and hospitality businesses in Atlantic Canada with successful investments in more than a dozen operating businesses since 1999.
Peter has over 20 years of experience in the investment banking and private equity industry. Peter served as an investment banker at National Bank Financial with progressively increasing responsibilities over an approximate 20 year career, serving most recently as Head of Investment Banking.
Peter holds an Honours Bachelor of Arts from the University of King's College, a Master of Science (Economics) from the London School of Economics and a Master of Business Administration from the Harvard Business School.
Michael has over 35 years of experience in the Canadian transportation industry. He founded ATS Andlauer (now ATS Healthcare) in 1991 and Associated Logistics Solutions Inc. (now Accuristix) in 1995. In 2019, Andlauer Healthcare Group Inc. (AHG) was formed as a subsidiary of AMG to bring several specialized healthcare supply chain companies together under one brand. The Andlauer Healthcare Group successfully completed an Initial Public Offering on the Toronto Stock Exchange in December 2019. Michael serves as a Director, President and Chief Executive Officer.

Michael also serves as President and Chief Executive Officer of Andlauer Management Group Inc. (AMG), a company he founded in 1994 to manage and operate transportation and logistics companies with a healthcare focus.

With a passion for hockey, Michael has been involved with the Hamilton Bulldogs since 2003, first as a co-owner, then sole owner. In 2009, he purchased a share of the 24-time Stanley Cup Champion Montreal Canadiens and the Bell Centre in partnership with members of the Molson Family. He stands in as alternate governor for the Habs at the National Hockey League Board of Governors.
Drew is currently an advisor to LTSE, an innovative company combining a U.S. national securities exchange, a software and services platform and a coalition of long-term focused investors designed to optimize the public market experience.

Previously, he spent 11 years as a principal investor in the private and capital markets groups at OPTrust, a C$22 billion Canadian pension fund. As a Director in the Capital Markets Group, he helped build the FX and Fundamental Macro Strategies desk. As a Portfolio Manager in the Private Markets Group he focused on private equity and infrastructure investment strategy, external fund partnerships, and transaction diligence. Drew also co-led the development and launch of OPTrust Labs, the first internal innovation group at a Canadian pension plan.

In 2019, Drew was as an Executive-in-Residence at the Global Risk Institute for Financial Services, where he worked closely with the National Pension Hub, a consortium of Canada's largest Defined Benefit pension plans and retirement security providers.

Drew holds and Bachelor of Arts (Honours) from Queen's University in Canada and an MSc from the University of Edinburgh.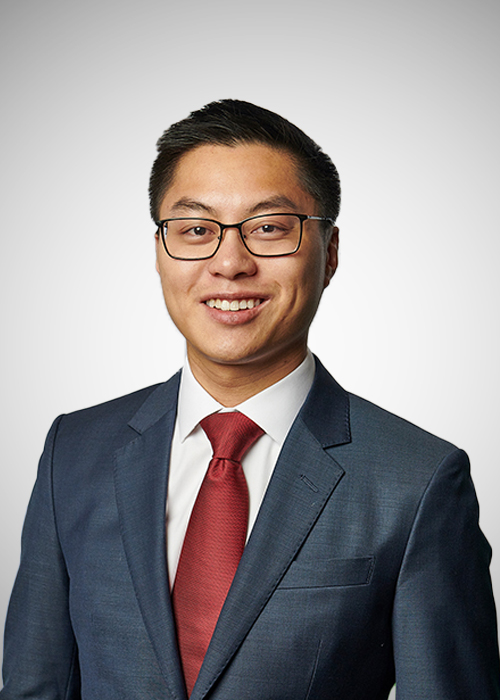 Brian has 3 years of investment banking experience at BMO Capital Markets, most recently as an associate in the Financial Institutions Group. Prior to joining the Financial Institutions Group in 2017, Brian worked in the Equity Capital Markets Group beginning in 2016.
Brian holds an Honours Bachelor of Accounting and Financial Management from the University of Waterloo and received his CFA charter in 2019.